PVDF Multilayer multifunctional composite film
PVDF (polyvinylidene fluoride) is a kind of light fluoride material, with the working temperature ranging from -70 to 150 . It features superior corrosion resistance, mechanical property, electrical insulating property, low friction coefficient, weatherability, and radiation tolerance. Moreover, the tensile strength is two times higher than PTFE, the compressive strength six times higher than PTFE, and the abrasion resistance similar to nylon.
Amostron is Polyvinylidene Fluoride(PVDF)-based multi-layer PVDF-Alloy Film. The out-layer(First layer) is PVDF, providing weathering resistance. The second layer(substrate sheet or film) is a special Polymer material, providing customized patterns and mechanical strength. The product could be affiliated with PSA and HMA adhesives. Designed for weathering resistance, the product is typically used as the protection of environmental ageing for colored steel or aluminum sheet, steel structure building and workshop partition.
Product Specification
Length: 1,000~2,000m
Width: 500~1,300mm
Thickness: 30~350μm
Color: White, Grey, Blue, Black
(Above specifications also can be customized.)

PVDF Properties:
1. Flame retardancy
2. Creep resistance
3. High insulation
4. High thermal stability
5. High purity and low hydrophilicity
6. High mechanical strength and toughness
7. High wear resistance and chemical corrosion resistance
8. Uv and radiation resistance
9. Chemical resistance and weather resistance
10. Impact and crack resistance
Application:
semiconductor, liquid crystal device, etc. Electronic industry field, chemical device field, food processing machine, packaging machine various parts, pipes, seals, pump parts, rotating disc, valve, slide track, etc. used for non-photovoltaic applications, such as protect layer for colored metal plate or sheet, advertising light cases and other areas that need long-term resistance to light irradiation and outdoor weathering.
Main applications of PVDF :
1. Deionized water system
2. Pump and various valve parts
3, fire components manufacturing
4. Anti-corrosion container and lining
5. Nuclear waste disposal
6. Electric insulator
7. Solar photovoltaic cell back panel
8. Bio-pharmaceutical equipment components
9. Chemical storage and fluid handling
10. Battery manufacturing components
Semiconductor equipment components
Main Performance
1, appearance: uniform texture, smooth surface; color was white.
2, the mechanical properties with the following table
| | | |
| --- | --- | --- |
| Items | unit | Technical data |
| Density | g/cm3 | 2.122.17 |
| Tensile strength | Mpa | ≥35 |
| Elongation at break | % | ≥250 |
| Hardness | Shaw D hardness | D70- D80 |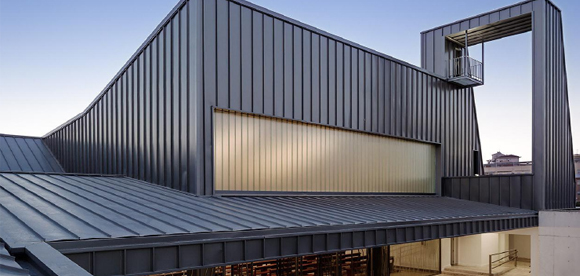 color steel tile
It is applied to the surface of the top color steel tile in factories, warehouses and car sheds to ensure the weatherability and durability of the color steel tile.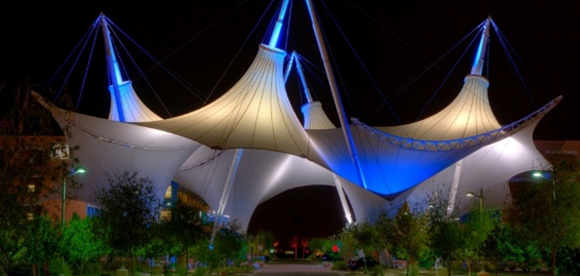 For public parking sheds, tollbooths and other large membrane structure material surface to provide weather protection
Integrated wall and cabinet doors

Color decorative film, can be used for integrated wall, family cabinet doors, sliding door surface decoration, to provide Chinese, European, modern and other styles of decorative effects.
modern agriculture

Applied to agricultural greenhouse and other agricultural facilities to provide suitable temperature and humidity environment for crop growth.