Aluminum Composite Panel Recycling Separator
Structural feature

1. The entire assembly line uses the PLC intelligent programming automatic control and man-machine interface touch screen, so that the even feeding of the entire production line and coordinated work can be realized.

2. Compact structure, reasonable layout, stable performance, noise reduction treatment of the crushing equipment.

3. The crushing and grinding parts are cooled by a circulating water cooling machine, which does not melt or discolor the plastic because of the high temperature after long operation of the equipment.
4. It adopts physical crushing, grinding and electrostatic separation method to separate the aluminum and plastic and is an environmentally friendly separation equipment which has replaced the original chemical pharmacy aluminum-plastic separation.

5. The entire production line is equipped with pulse dust removal equipment, thus purifying the work space.

6. The highest purity of aluminum plastic sorting can reach more than 99.9%.

7. Equipment can be customized according to customers' output demand.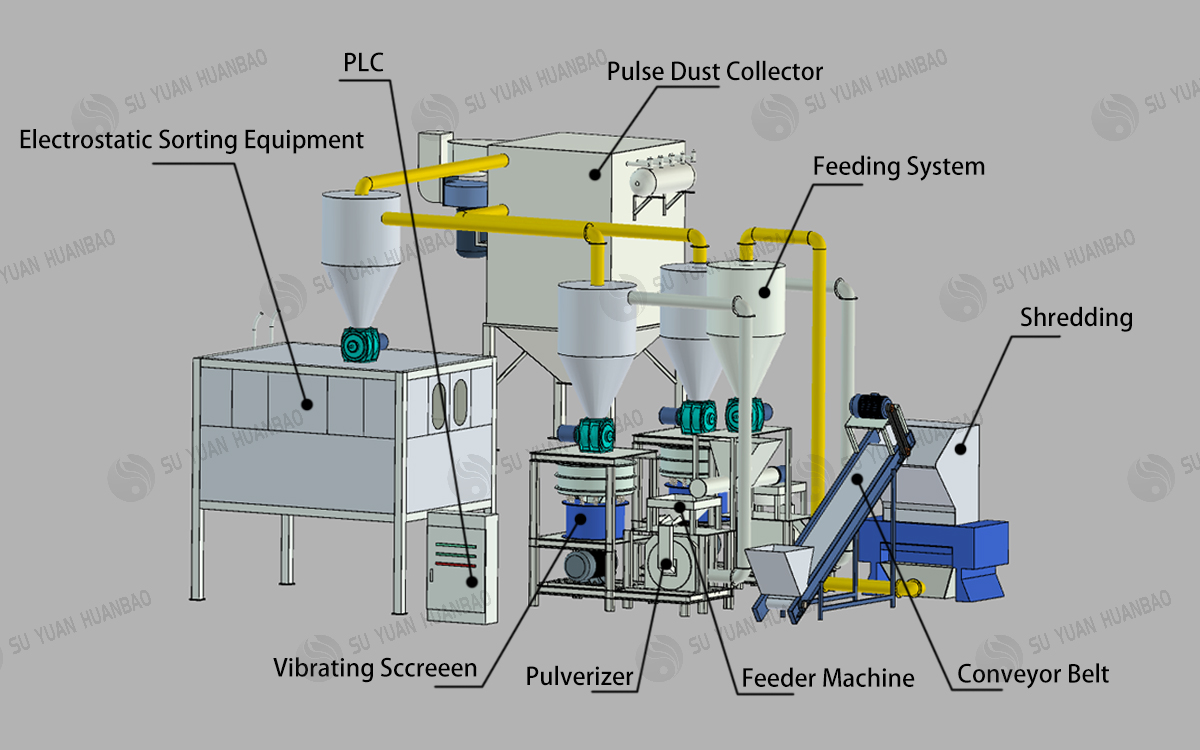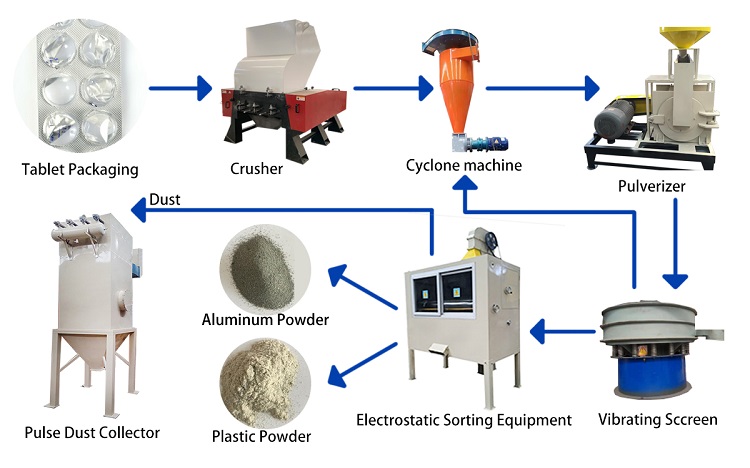 Product description
Aluminum Plastic Medical Infusion Bottle Separate Recycling Machine is applicable to the physical separation of aluminum and plastics in food, tablet aluminum-plastic packaging materials, aluminum-plastic scraps and all kinds of aluminum-plastic composite materials of packaging manufacturers.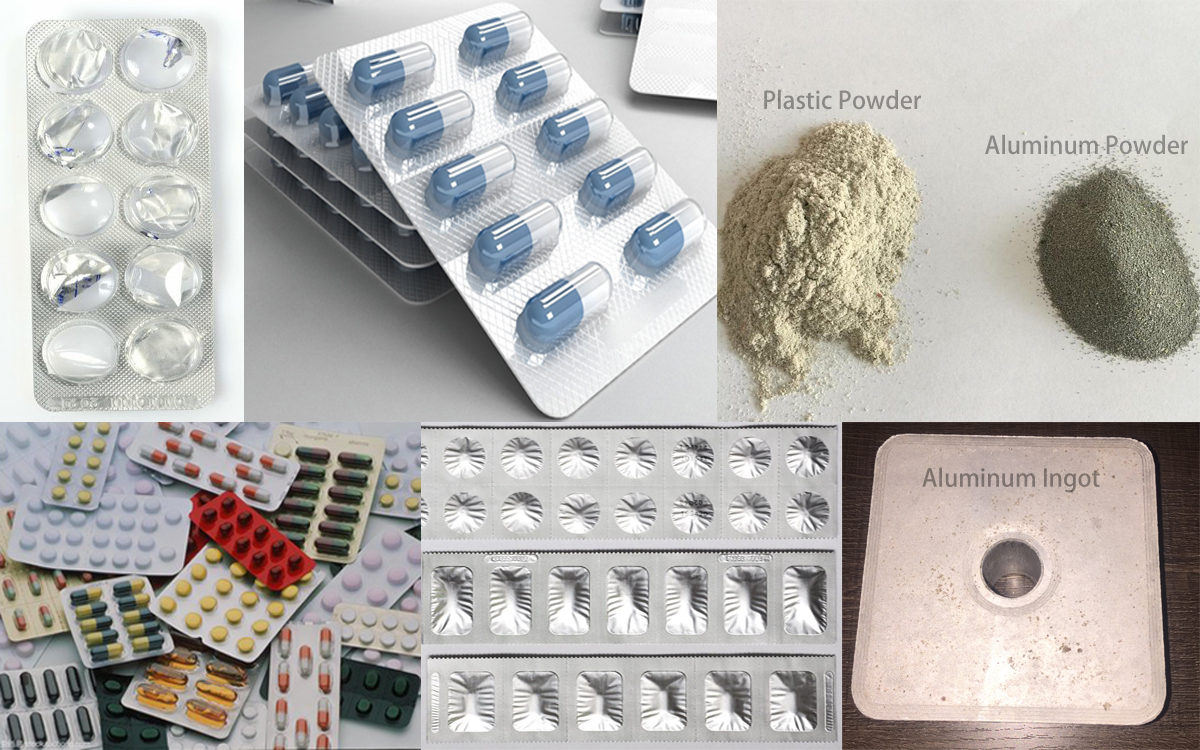 Technical Parameter
Model

Power

(kw)

Separation rate

(%)

Dust remove rate

(%)

Output

(kg/h)

Size

(mm)

Weight

(kg)

SY-300

70

≥99%

≥99.5%

200-300

7500*6000*4200

6500

SY-600

115

500-600

9500*7500*4200

7800

SY-800

215

700-800

11500*8000*4200

12800
Our products